Read on for a recent update on our agroforestry project in Jacsonville run by John Gallini and Fanfan Myriel.
Fanfan Myriel visited Jacsonville in Late September, 2019 to provide a report on the status of the trees in the orchard and those distributed to farmers.
The trees in the orchard are growing slowly. In part, the plans to keep the land cultivated so that a second crop could be grown had not yet been started. So the fruit trees competed with other vegetation for water and nutrients.
Fanfan also noted that "I notice the soil of Jacksonville can grow well Cherry, Papaya and Tamarin. In addition to the Citrus adapts well there too but mango cannot grow well except if we improve the soil. In general, people of Jacsonville do not plant Avocado there because they think that fruit does not adapt to their soil. So, all the farmers who received Avocado planted them in other areas."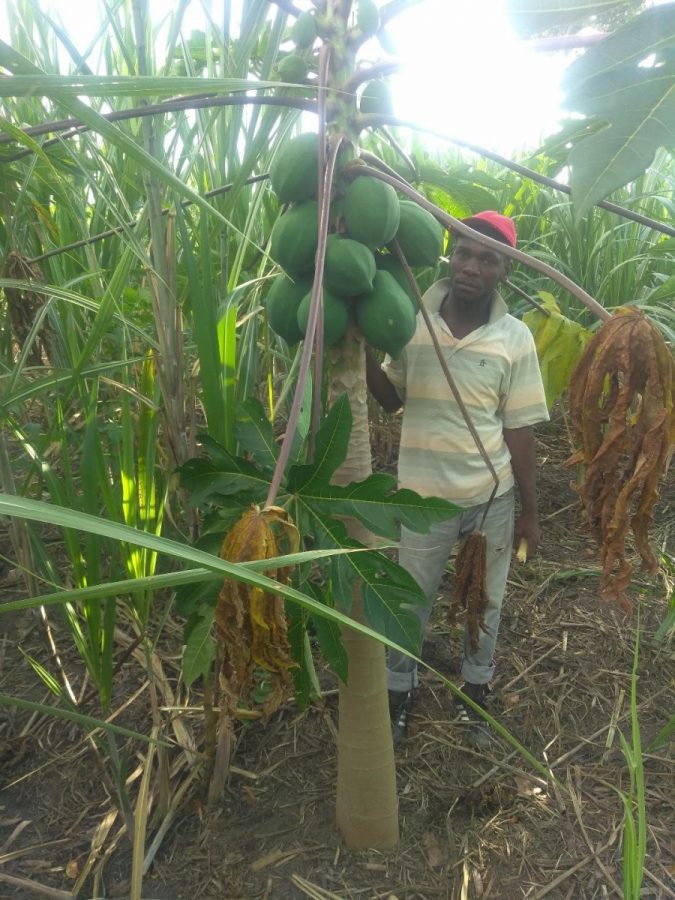 When Fanfan returned in December, the field had been cultivated and was ready for planting, so that should provide a better environment for the fruit trees.
Most of the seedlings distributed to the farmers in Jacsonville seemed to be doing well. Cherry trees had already produced fruit.