News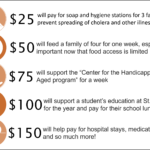 Dear friends of Sante Total, Mesi Anpil (thank you so much), for your generous donations of time, energy, and money, and your willingness to help! Sante Total is counting on your participation to continue our projects in … [Read More...]
Help us support the school of St. Rose by bringing more power to the school. We want to fund a solar panel, which will power batteries. This will help our students learn with more power for lights and other classroom needs. For this project, we will … [Read More...]
Do you shop on Amazon too much?  Here is how to add us on Amazon Smile and support our mission while shopping! It is free for you, and Amazon donates a small percentage of their profits to Sante Total. Two ways to add us that each take less than 5 … [Read More...]
Help Out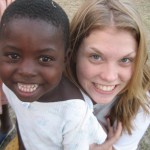 Sante Total provides ongoing support to Jacsonville, Haiti, which means the ongoing support received from private donors is so very critical. There are several ongoing projects right now that your donation of goods, services and or financial contributions will have a huge impact. These projects relate directly back to elevating diseases that are directly related to poverty. The projects include a … Read more...
Clinic Progress
The food for the school lunch program at St. Rose … [Read More...]
Mission Vision & Goals
Mission: Sante Total aims to provide sustainable healthcare to rural communities in the Central Plateau region of Haiti. Vision: At Sante Total , we believe you can only improve health through eradicating the disease of poverty. The Sante Total approach considers the entire person- physical health, well-being, education, and employment, to be essential to health and quality of life. Goals: Provide Primary Medical Care: Perform quarterly visits to Jacsonville, Haiti to treat the acute and chronic medical conditions of local residents and … Read more...